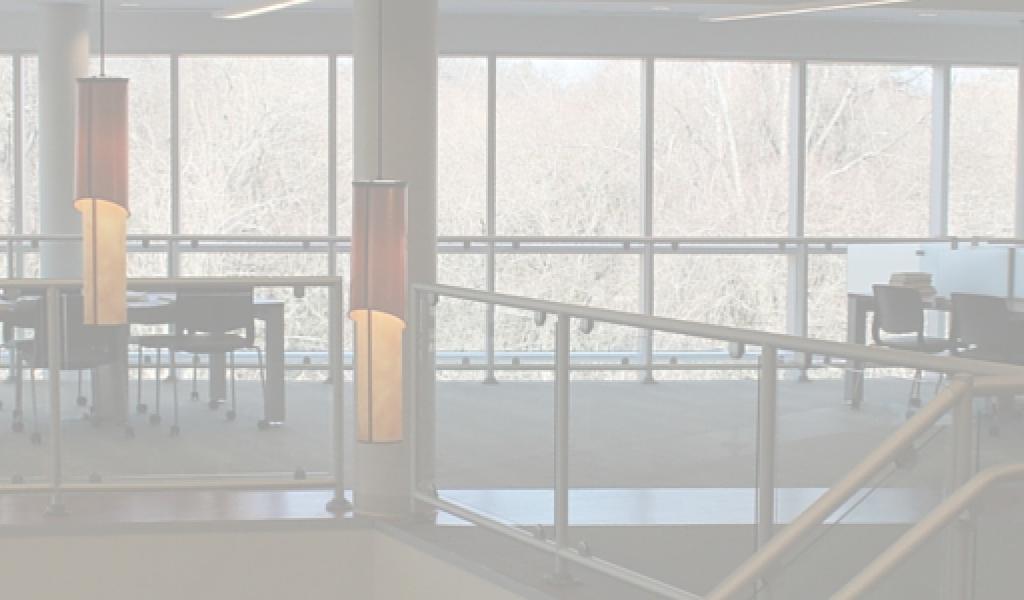 The Learning Center, the newest facility on the Pope St. John XXIII National Seminary campus was completed during the Christmas holidays of 2015. The new space, which is designed to meet the ongoing educative needs of an increasingly tech savvy seminary population, was funded by a successful capital campaign—The Pathways to the Future­—initiated in 2012.
The Learning Center houses over 60,000 volumes of books and provides access to physical and digital journals with an emphasis on theological research.
Surrounded by a scenic wooded backdrop, the Learning Center offers ample quiet space for group and individual study.
Professional library staff members are available daily Monday through Friday to assist with all research needs.
---
Recent Acquisitions
Augustine and the Cure of Souls: Revising a Classical Ideal, 2010; by Paul Kolbet.
Introduction to the Prophets: Their Stories, Sayings, and Scrolls, 2017; by Thomas L. Leclerc
The Great Conversations: A Historical Introduction to Philosophy, 2019; by Norman Melchert, David Morrow, eighth ed.
Spiritual Husbands – Spiritual Fathers: Priestly Formation for the 21st Century, 2020; co-editors Bishop Estevez and Bishop Cozzens.
Fire of Mercy, Heart of the Word: Meditations on the Gospel according to Saint Matthew, volume IV, 2021; Erasmo Leiva-Merikakis.
The Name of God is Mercy: by Pope Francis
A Deeper Vision: The Catholic Intellectual History of the Twentieth Century by Robert Royal
A Robert Spaemann Reader: ed. by D.C. and Jeanne Schindler
The Soul of the World: by Roger Scruton
The Lost Mandate of Heaven: by Geoffrey Shaw