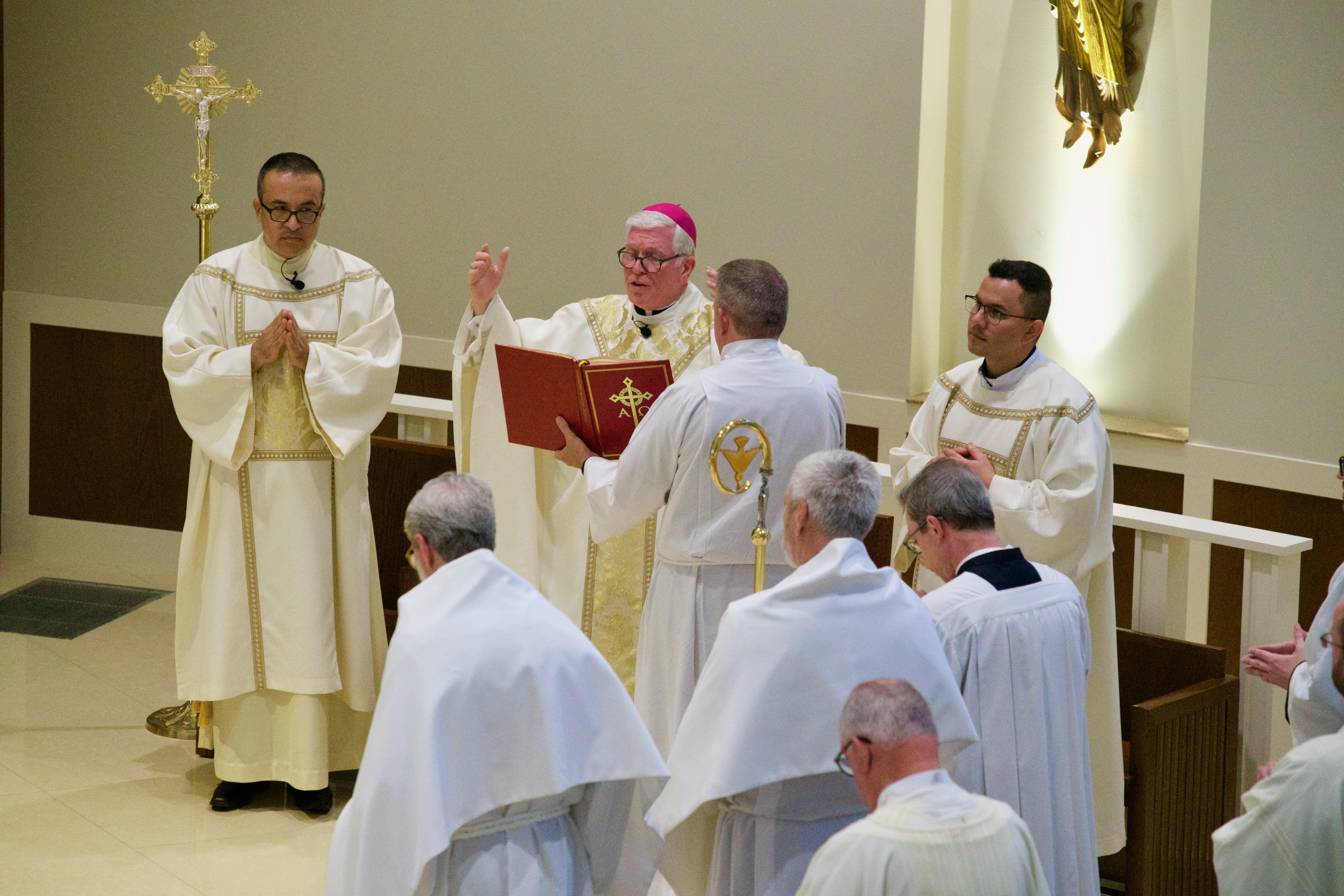 On Wednesday, October 26, 2022, Pope Saint John XXIII Seminary was blessed to have the Most Reverend Frank J. Dewane of the Diocese of Venice, Florida, preside over the Admission to Candidacy of fourteen of our current seminarians. Each of these seminarians has been approved by their respective Bishops and will continue in their studies to become Catholic priests. Each man publicly expressed his intention to complete his preparation for Holy Orders and his resolve to fully invest himself to that end.
The fourteen men are: Fritz Alexandre Anacreon, Archdiocese of Boston; Christopher Anthony Aubrey, Diocese of Worcester; Giris Yousset Azize, Archdiocese of Boston; Stephen Louis Baruffi, Archdiocese of Boston; Thomas Gerald Foley, Diocese of Brooklyn; Carlos Andres Galeso, Diocese of Venice; Kevin Scott Gulig, Diocese of Saint Augustine; Paul Licce Landi, Diocese of Beaumont; Thomas John McKinley, Diocese of Paterson; Marc Joseph Morano, Diocese of Paterson; Ahmad Thomas Rashid, Archdiocese of Boston; Robert Gerard Rooney, Archdiocese of Kansas City; Jozef Peter Ukaj, Diocese of Bridgeport; Nicholas Edward Wencis, Diocese of Manchester.
Please pray for these men, and all who are answering God's call.