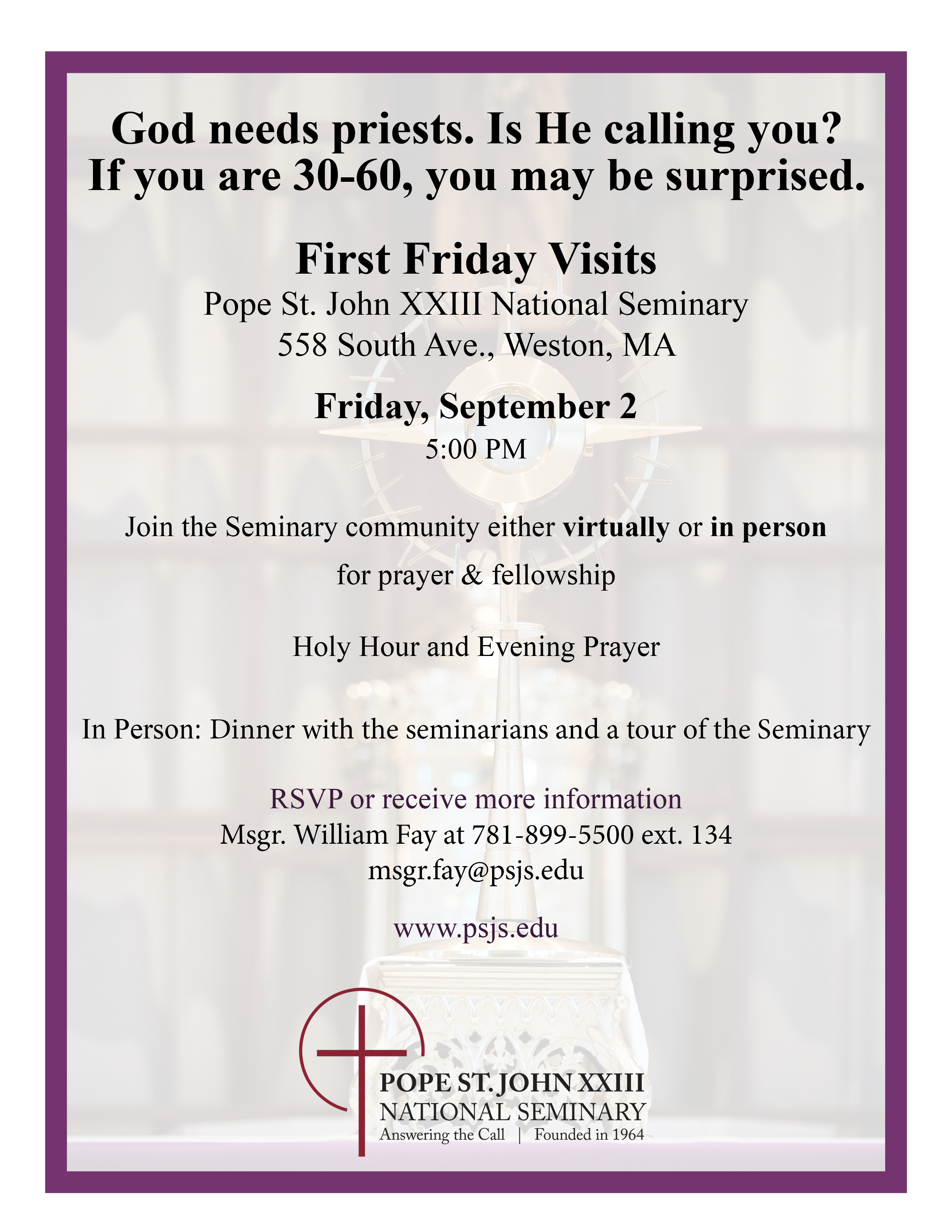 Starting Friday, September 2nd, Pope St. John XXIII National Seminary will resume First Fridays.
We will host interested men once a month by inviting them to join the Seminary community for prayer and an information session either in person or via zoom.
These brief and informal evenings will begin at 5:00 PM and conclude by 7:00 PM. During their visit, discerning men will join the community for Holy Hour and Evening Prayer (this portion is available via live stream at https://www.psjs.edu/chapel-livestream), dinner with the seminarians (in person), followed by an informational session with seminarians.
If you might be interested in pursuing a possible vocation or know of a man who might benefit from a brief visit to Pope St. John XXIII National Seminary, please have him reach out to Msgr. William Fay to arrange the visit:
Rev. Msgr. William P. Fay, Ph.D.
Professor of Philosophy and Theology
Pope St. John XXIII Seminary
558 South Avenue
Weston, MA 02493
Office: 781-899-5500 x134
E-Mail: msgr.fay@psjs.edu